1. DESCRIBING TRENDS
Task 1 of the Academic Writing Paper usually consists of some data expressed in the form of a graph, chart or table which candidates must describe. Read the descriptions below and learn the expressions in bold.

a) The programme was watched by 5 million viewers at the beginning of January, but the figure had halved by June. It then rose gradually, ending the year at 3.5 million.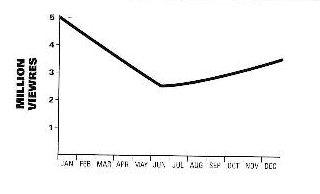 b) The number of visitors to the zoo fluctuated, but the general trend was upwards until the end of September. Visitor numbers then dropped sharply, ending the year at half their September peak.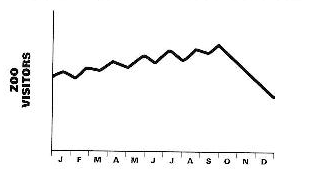 c) House prices had been level since 1960, but plunged in the early seventies. From the mid-seventies they picked up gradually, then suddenly soared in the mid-eighties. They remained steady for a decade, then dipped slightly before rocketing again in the late nineties.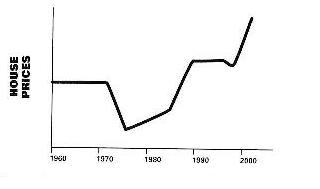 d) Defence spending had been in steady decline throughout the sixties and seventies, but took off in the early eighties, nearly doubling in the space of five years. From then onwards it continued to grow, but at a slower pace, until the late nineties. The trend then reversed, and the figure started to fall gradually.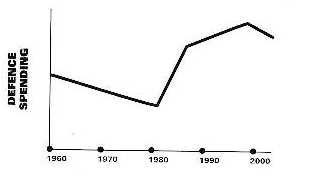 e) Exports fell dramatically throughout the thirties, but then increased almost as rapidly as they had fallen, hitting a peak in the late sixties. They then dropped very slightly before stabilizing, although in the early nineties there was a slight dip followed by a swift recovery and a further period of stability.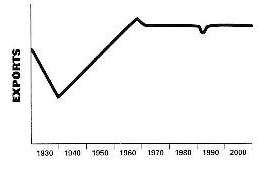 2. INTERPRETING A BAR CHART

3. INTERPRETING A TABLE

4. DESCRIBING PROCESSES

Please log in to read the following part!